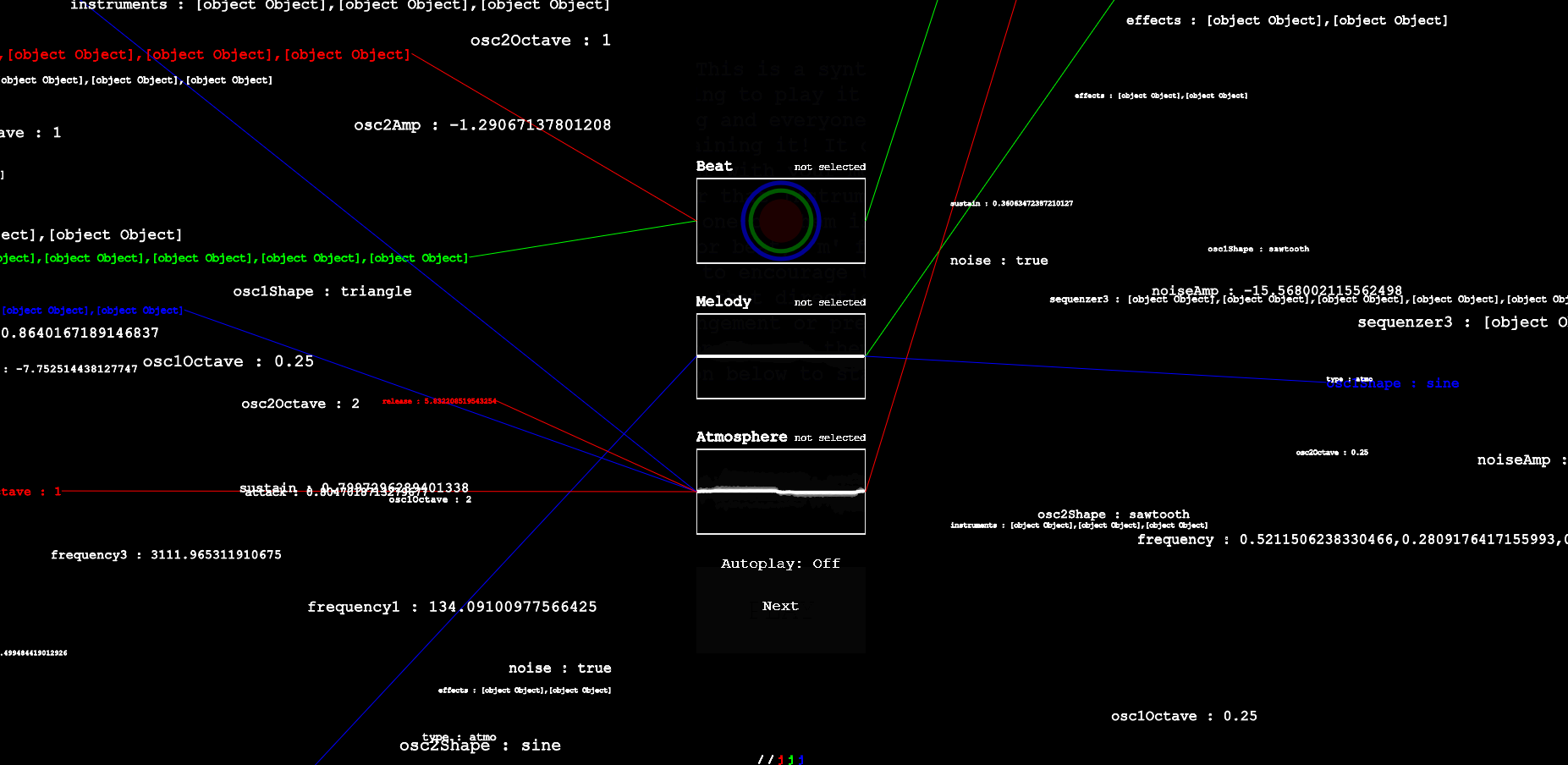 Lyra
Create music together!
Lyra is a machine learning synthesizer we all can train together to play the tunes we like. It is based on a Genetic algorythm with a shared online genepool. With your help it can one day produce tiny musical compositions!
It is hosted on my website and you can play it in your browser at: http://jonasjoergenjacobsen.net/content/lyra/index.html
I'm happy to answer any questions.