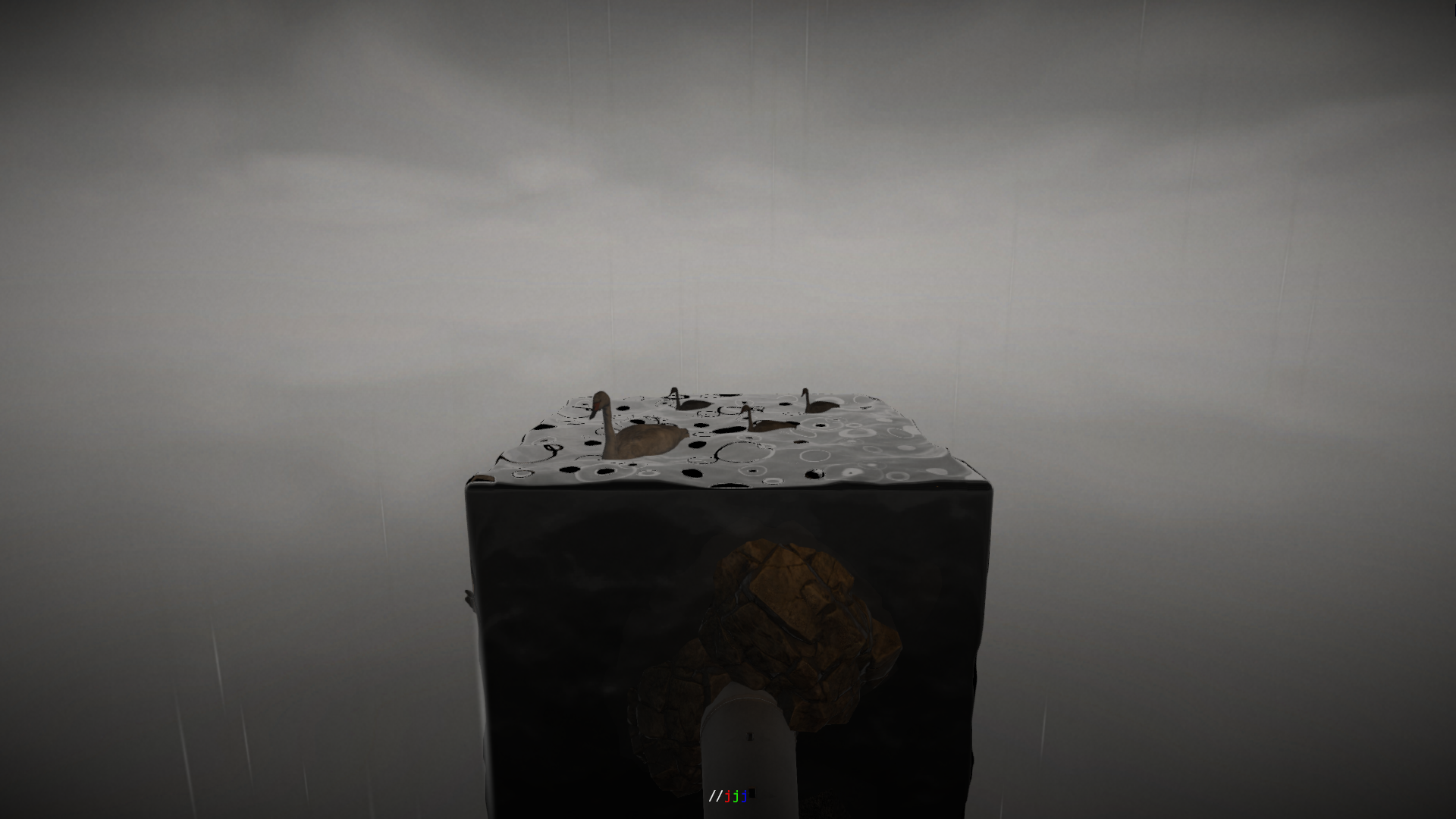 When the world gets quiet
When the world gets quiet
A simple meditative visual experience. This is a test for a storrytelling mechanik i'm testing out for another game i'm working on.

Rotate the cube with w,a,s,d.

Iam going to upload a small update in the comming weeks, where some friends of mine will be telling little storys about rain on every side of the Cube. Untill then you will have to imagine it ;)

Credits:
Coding and Game Design: Jonas Jacobsen.
Models from sketchfab.com

Lighthouse model: CoolBean
Trashbag model: vicente betoret ferrero
Swan model: darwinmuseum.ru
Rowboat model: TooManyDemons
Old barrel:

Joel Wood


Beer bottles :

therendercode


Driftwood model: sweebach
Whale model: Bohdan Lvov
Rain sound from: Zapsplat.com
Whale sounds from: https://quicksounds.com